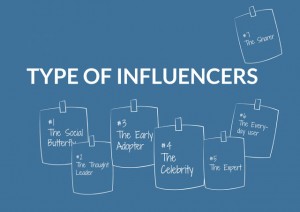 Social media influencers have a great deal of persuasion and a wide scope. They have a large, devout following who trusts their opinions on products. However, this is not always a perfect relationship for brands. This month, we look at the pros and cons of using social media influencers for your brand:
Pros
1. Large audience.
2. More validity than a normal advertisement. Fans of influencers will trust their advocation for a product or service.
3. Easy and unique way to disseminate the brand's message. Reposting or retweeting by the followers will make a great word of mouth campaign.
Cons
1. ROI not always obtainable. 100,000 likes does not translate into large scale purchases. It is a harder relationship to quantify the worth.
2. Not only are these social media sensation's influene hard to quanitfy, they cost a decent amount. Most make these endorsements their career, so their backing comes at a price.
3. Your brand is subjected to their lifestyle and decisions. Make sure you research the person to make sure their ideals align with your company's. Just because the influencer likes coffee and you are a coffee company, it does not mean this is a match made in heaven. Your company will be reflected in the media star's personal decisions, and they share all of them (it's how they got famous, remember?).
http://www.webvega.com/wp-content/uploads/2017/01/logo.svg
0
0
slavisa
http://www.webvega.com/wp-content/uploads/2017/01/logo.svg
slavisa
2016-06-02 21:51:09
2016-12-14 21:51:41
Social Influencer Pros and Cons